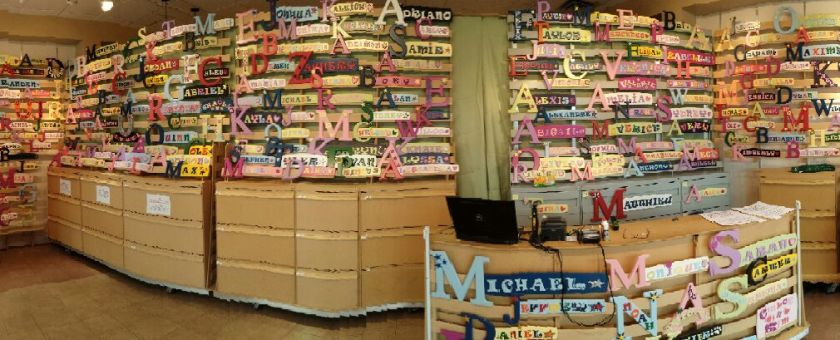 Opening at White Oaks Mall, London
Open at the White Oaks Mall in London, Ontario
We are open, you'll be able to find us at White Oaks until Easter Weekend, 2015.
We  have over 1200 amazing signs in stock, plus ready-to-finish materials for you to paint at home. You can also order customized signs in your choice of design and colours.
Remember — you can get your unique name designed exactly the way you want!