Funky Font
Letters in 2-inch and 3-inch sizes are available in the funky font you see here. Cute and playful – each one seems to have its own personality!
Formal Font
Letters in 8-inch and 12-inch sizes are available in a more sophisticated style. (But they still know how to have fun!)
Each of these letters has keyholes drilled in back so you can hang them flush against a wall or door.
Shapes, Accents, and Special Characters
All the items you see below are available in small (2-inch) and large (3-inch) sizes. Try stacking a small star on a large star for a special effect – you can do the same with flowers and hearts! Music notes are available in sets of 2.

We can create any type of accent you need using the special characters.
Boards
We carry boards in 48 different sizes so you can arrange your letters and shapes in multiple ways! All boards have 3 keyholes drilled in the back so they can be hung easily and stay secure against a wall or door.
Boards that are 3.5 inches tall range from 4-26 inches long (lengths increase by 2-inch increments). All other boards sizes range from 6-39 inches long (lengths increase by 3-inch increments).
You can also use a 12-inch letter or horseshoe instead of a board. The 2-inch size letters work for most names. We call this "style 2-on-12."


General Guidelines (not rules!) for Board Sizes
Unless you have space restrictions, we will select the board that best fits the letters and shapes arranged the way you want them. These are the 'usual' board sizes based on the letter sizes, but we are happy to show you as many variations as you'd like to see.
for 2-inch letters: 3.5 inches tall
boards that are 3.5″ tall range from 4″-26″ long (lengths increase by 2″ increments)
for 3″ letters, or 2″ in a wave: 5.5″ tall
for 2 lines of letters/shapes: 9.5″ tall
for 3 lines of letters/shapes: 13.5″ tall
Before and After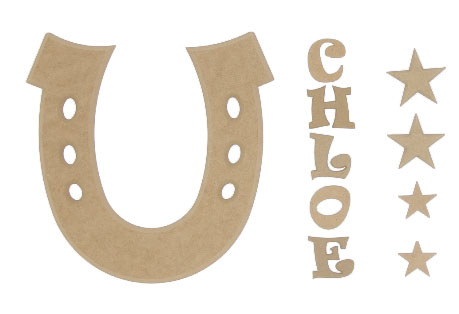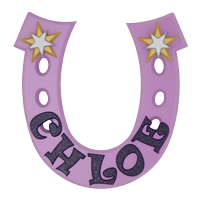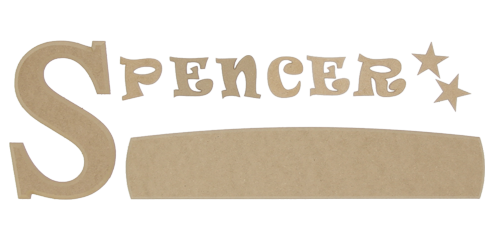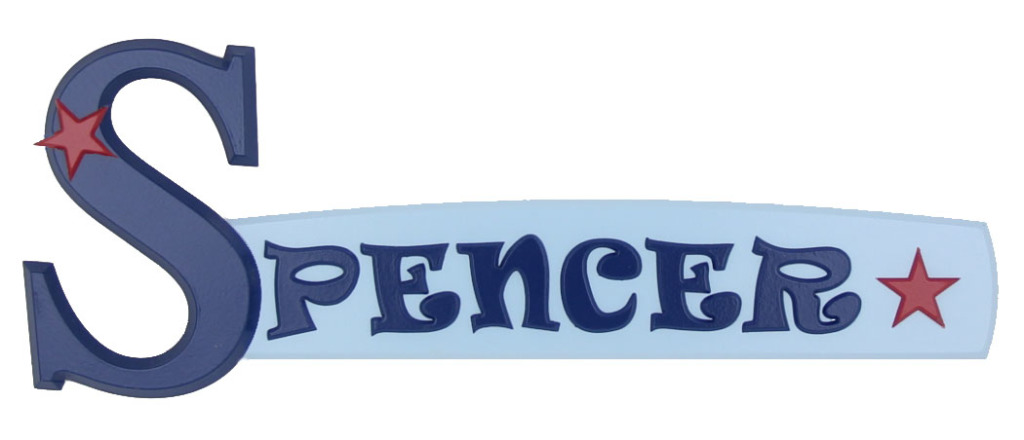 Next – check out our Style Guide