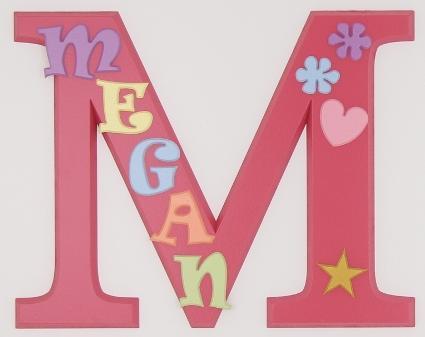 How Many Ways to Spell a Name?
We have sold over 50,000 signs and have found that there are many ways to spell a name.
For example – here are 42 variations of "Megan"
Maeg
Maegan
Maegin
Magan
Magin
Maigan
Maigan
Maigen
Maiginne
Maygen
Mayghan
Maygin
Meagaen
Meagan
Meaghaen
Meaghan
Meagin
Meagon
Meayghan
Megaen
Megan
Megann
Meganne
Megarn
Megern
Meggah
Meggan
Meggin
Meggon
Meghaen
Meghan
Meghann
Megin
Megyn
Mehgan
Mehgern
Meigan
Meygan
Meygan
Meyghan
Mhegan
Mihgen
You can check out http://www.babynamewizard.com/baby-name/girl/meghan for more information about the origin and meaning.
LooseLetters.ca is where I finally found my unusual name spelled the "right" way!