How to Contact Us
Email: Sales@LooseLetters.ca
Phone: 519-235-3633
Address: P.O. Box 1791, 15 John St. East in lovely Exeter, Ontario, Canada N0M 1S7
To place an order or get a price for materials, the best way is to send us a quote request.
If you'd like to call us about something else, you are welcome to ring between 10 a.m. and 9 p.m.
If you plan to visit us in Exeter, please call ahead to arrange a date and time. We may be at a show or out getting supplies or paints and don't want to miss you! This is our production shop and not a retail store, although there is a small showroom where you can see examples of finished signs.
Also check our Shows page to see if we are in your area.
Send Us a Message
Historic Building
15 John St. E, Exeter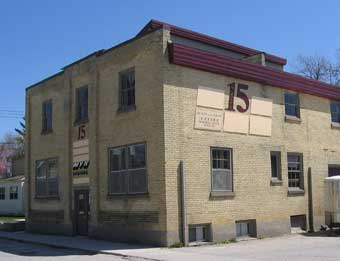 This is where each and every Loose Letter is made and where all your signs are created! Our production shop is built on land that was home to a livery way back when. Story goes, the livery sold horses to the Queen of England! The building dates back to the 1950's and was originally the Jone-McNaughton Grass Seed Mill. The building has since been partitioned into office space, production space, and residential apartments. The original wood floors and beams remain throughout.